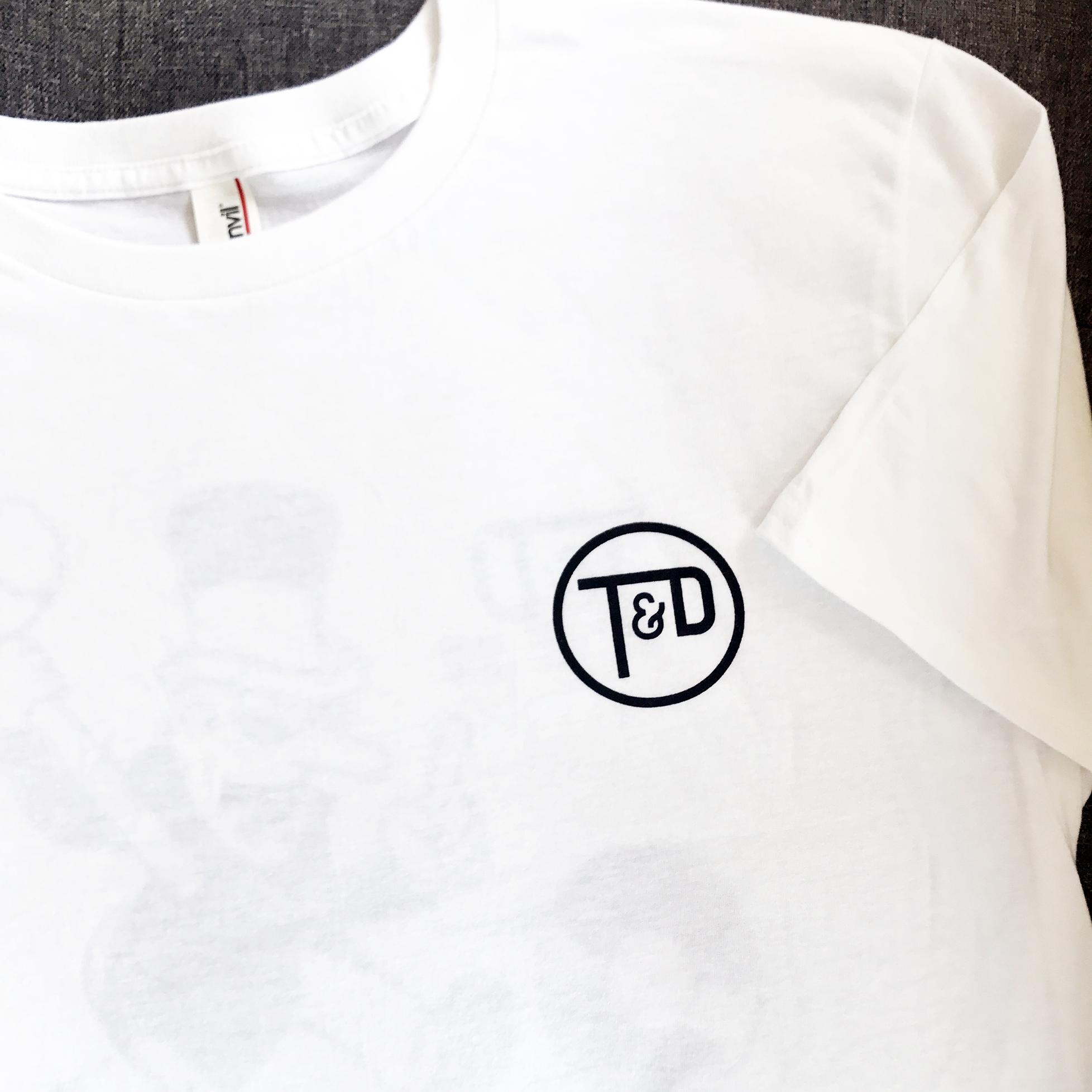 Shop
sold out
Thes & Day Sound Control T-Shirt
Represent the experts in sound control!
Skillfully adapted from the iconic Western Exterminator (Statue as seen on the side of the 405 Freeway in Carson), this Tomer Mor designed logo lets em know you're down with the best.
100% Cotton Anvil 980 Shirt with front chest T&D and Back Full Print.
Lightweight White Shirt with Black Water Based Black Ink (not thick plastisol) for the perfect fit and cool Summer rockin'
Printed by the good folks at Sunday Print Co. in Mid-City LA.